Use this informaion to help high school seniors and college-bound students complete the Free Application for Federal Student Aid (FAFSA). The form is required to apply for federal financial assistance, including state grants, school loans and scholarships, for higher education.

Family financial information is key in completing the form, so students and parents are encouraged to complete the application together and have state-issued identification and a social security card and financial documents such as a copy of your most recent filed tax return.  We also suggest that both the student and the parents contact the Internal Revenue Service, by phone, by mail, or online to get a copy of their tax return transcript, record of account transcript, and wage and income statements . Students should complete the FAFSA application even if they are unsure about their college plans. The form takes about an hour to complete.

​

2017-2018 FASFA CHECKLIST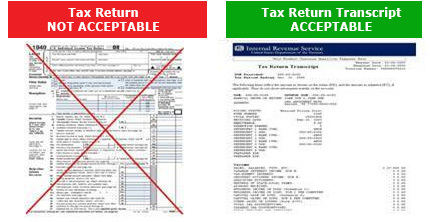 College Financial Aid Offices will NOT accept a copy of your return. You will NEED to have a transcript of your parents return, your if you filed one, and if neither of you filed a return you need a "LETTER OF NON-FILING". You can, if you have ever filed a return use the IRS get a transcript app, otherwise you will need to call and make an appointment at a local IRS TAC Office  844-545-5640. They will either offer to mail it (allow 5-10 days), fax it (allow 5-7 minutes) as long as YOU are at a fax machine, or schedule an appointment (based on availability for a 15-minute appointment) or complete a Form 4506-T. The form can be faxed or mailed, allow 10 days.